Presentations & Poster Gallery
Below are selected posters displayed and presentations given by I.Family Study members at scientific and public meetings.
Posters
2016
Click on the links below to view posters presented at the February General Assembly Faye Tucker, ULANC – Adolescent Behaviour Garrath Williams, Work Package Leader (Policy and Ethics) ULANC – Public Policy, Corporations and Healthier Diets Here's a snapshot of other posters presented at the GA:

2015
European Congress on Obesity 2015 Teresa Priego on behalf of the UIB team: ECO 2015 I.Family-Poster_UIB
2014
European Congress on Obesity 2014 Monica Hunsberger, UGOT:  IDEFICS poster välling IDEFICS poster validation.ppt Floor Van Meer, Utrecht: Poster_HBM_2014_Floor_van_Meer
2012
I.Family Poster for ECOG 2012:  Poster_ECOG_kallaene_final2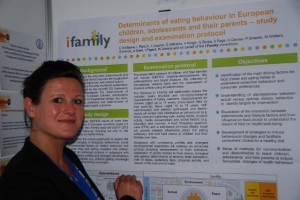 The first I.Family Study poster was ably presented by Carina Kallaene from BIPS, Bremen on 20 October 2012 at the European Childhood Obesity Group (ECOG) meeting in Majorca. Carina's poster discussion followed the presentation of Wolfgang Ahrens on selected IDEFICS results and how I Family is building on the objectives of that research project. I.Family poster from Italian cohort: Poster Ifamily4 English version: Poster Ifamily ISA_CNR ENG
Presentations
2015
European Congress on Obesity  Faye Tucker, ULANC – Changing adolescent health behaviours Empirical evidence and practical ways forward Monica Hunsberger, UGOT – Protective and obesogenic early feeding practices
2014
"The Power of Programming" Conference – Munich, March 2014 I.Family partners delivered three key presentations at this global conference on early nutrition. Ethical issues in large-cohort research by Dr Garrath Williams (ULANC) (ULANC) Expected Insights of the I.Family Study by Prof. Iris Pigeot & Prof. Wolfgang Ahrens (BIPS & Bremen) Pre- and peri-natal influences on weight of primary school children by Prof. Alfonso Siani & Prof. Wolfgang Ahrens (Avellino & Bremen)
2013
On June 12-13 2013, three I.Family researchers gave presentations at the European Forum for Evidence-based Health Promotion and Prevention in Krems, Austria (http://www.eufep.at).  The theme of the conference was obesity prevention, and all the talks are available on-line: 'IDEFICS: the effects of nutrition and lifestyle on children's obesity risk' (in German, but with English slides) by Wolfgang Ahrens – on-line at:   http://topevent.gewinn.com/session3a/Player.html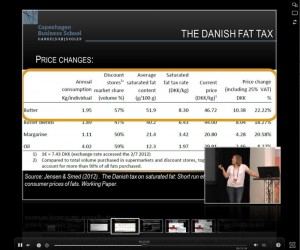 'The Danish tax on saturated fat' by Wencke Gwozdz – on-line at:  http://topevent.gewinn.com/plenum2b/Player.html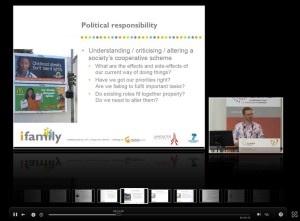 'Obesity prevention: dividing responsibilities for action' by Garrath Williams – on-line at:  http://topevent.gewinn.com/session2a/Player.html Other presenters who spoke in English included John Blundell, Tim Lobstein, Boyd Swinburne and Elizabeth Waters. Their talks can also be seen on-line at: http://www.eufep.at.