Welcome…
Click on National Flag for translated documents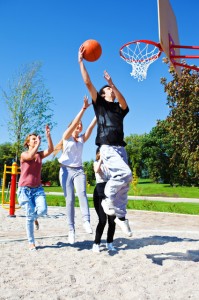 Welcome to the website of the EC funded project I.Family.
Spring is here and so is the I Family Study!
Eight centres across Europe in Belgium, Cyprus, Estonia, Germany, Hungary, Italy, Spain and Sweden have now started their study of 16,000 children and their families.
The I Family Study is investigating the determinants of food and lifestyle choices in European children, adolescents and their parents and the impact on lifelong health.
How does family life, built environment, level of physical activity, plus social, behavioural, psychological and genetic factors impact on the food and lifestyle choices of the children in the study as they experience the changes of puberty?
I Family Study children and their families will complete paper and online questionnaires, interviews on relationships and health, undertake psychological tests and physical examinations, give biological samples and use accelerometers to measure activity.
This multi-disciplinary research will help unravel these factors, identify effective interventions and support policy development at European, national and local levels, enabling more families to make healthier choices.
Access the I Family Study [iFamily leaflet] here for more information.
The I.Family research team says 'Thank you!' to all study participants across Europe.
Latest News
Is physical activity in childhood and adolescence a key to lifelong health?
Read More >

The I.Family Study is funded by the European Commission and co-ordinated by BIPS (UNIHB) Contract Number FP7 266044 (KBBE 2010-4).
Last modified: April 3, 2013