Welcome…
Click on National Flag for translated documents
Welcome to the website of the I.Family Study – helping families make healthy choices.
We are nearing the half-way point of our project and are looking forward to building on I.Family's progress and success throughout 2015.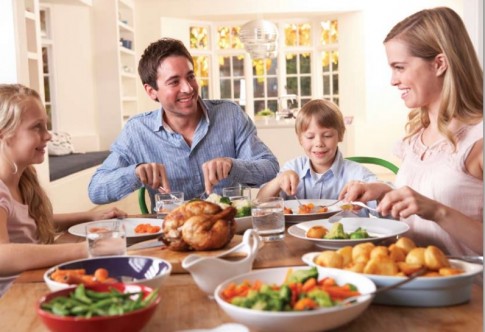 Our EC-funded project has two objectives:
(1) Understand the interplay between barriers against and drivers towards healthy food choice;
(2) Develop and disseminate strategies to induce changes that promote healthy dietary behaviour in European consumers especially adolescents and their parents.
Since Easter 2013, eight cohort centres across Europe have been busy with their study participants – children and their families – completing paper and online questionnaires, conducting interviews on relationships and health, undertaking psychological tests and physical examinations, analysing biological samples and using accelerometers to measure activity.
To find out more from our partners in Belgium, Cyprus, Estonia, Germany, Hungary, Italy, Spain and Sweden, click on the country flag at the top of the page.
What is the aim of all this research activity?
To identify effective interventions that help families make lifestyle – and in particular food – choices which support lifelong health. Our research studies have been taking place not only in clinics and universities but in schools and community centres which are easier to access for children and their families.
In Germany, this approach has been taken one step further.
The I.Family Mobile Study van has proved really popular with study participants as it enables the research team to meet them in their local environment, rather than expect them to travel to specific locations.
Find out more in the 
project's brochure
and read the full project description here.  
Don't forget to follow the I.Family Study on Facebook and Twitter – @IFamilyStudy.
The I.Family research team says 'Thank you!' to all study participants across Europe.
Latest News
| | |
| --- | --- |
| | This project has received funding from the European Union's Seventh Framework Programme for research, technological development and demonstration   |
| | |
Last modified: February 5, 2015